Sentral's Parent Portal & App delivers the communication you expect
Everything you need to stay connected to your child's education
Communication with your school community has never been easier. Take advantage of the 2-way messaging feature to connect directly with teachers and the calendar means you'll always be up-to-date with key dates and events.
The Newsfeed and daily notice function can be filtered to your choosing of topic and you can even make secure payments of fees and excursions within the Parent app as well. All at your fingertips.
Stay connected anywhere, on any device
Sentral for Parents App
The Sentral for Parents app is designed to help you monitor your child
'
s school journey simply and efficiently. There's plenty of smart features to help streamline your day by keeping communication lines between parents and teachers open, timely and on-going.
Parents Portal
The Sentral Parent Portal provides a comprehensive online desktop environment for parents to keep in touch with their children's life at school. It is the backbone of the Sentral for Parents mobile app.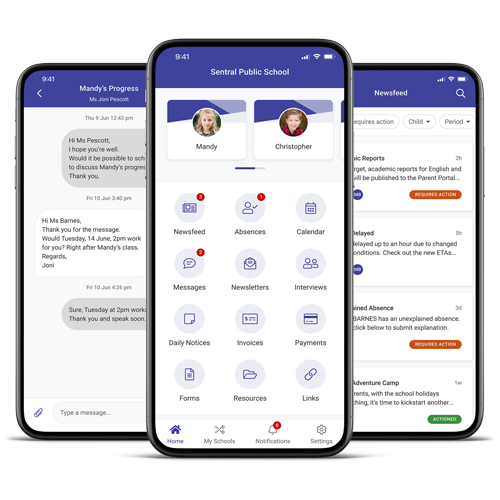 Download the Sentral for Parents app
The Sentral for Parents app allows you to monitor your child's school journey simply and efficiently. You will find numerous smart features that help streamline your day. Receive messages and notifications from teachers, report absences, make payments for school activities and more. The Sentral for Parents app helps you stay connected and informed about your child's education.
Sentral for Parents app features
Newsfeed and Daily Notices
Receive newsfeed and daily notices about important events that relate to your child.
2-way messaging
Communicate directly with your child's teacher in the app via 2-way messaging. View, download and upload documents.
Absence notifications
Send absence notifications to the school quickly and easily from within the app.
Calendar
View calendar items to stay up to date with school events.
Interviews
Conveniently view parent teacher interview bookings.
Payments
View and make payments for school fees, excursions and more.
See how Sentral has helped schools across Australia
"Sentral was the right choice to move with the times and adoptan efficient cloud-based student management platform. The high-speed cloud infrastructure is easily scaled up or down to meet demand at no cost... I was able to empower teachers with the knowledge that it is really easy to use."
Assistant Principal, Learning & Wellbeing, Weston Public School, NSW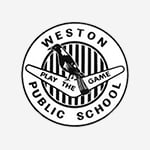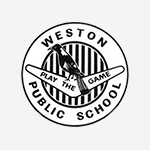 "Our decision to choose Sentral was driven by the one-stop-shop solution it offers to our schools. We can manage all our student management requirements on the one platform. Security and privacy were also top priorities in our selection process. With Sentral hosted in the cloud on Microsoft Azure we knew that we could safely implement the platform across our multi-campus school."
District Principal (NSW) & National Digital Systems Manager - OneSchool Global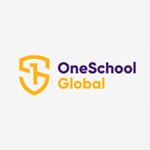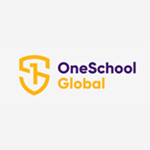 "It's reliable, it's safe. It's just so responsive. The highly configurable design of Sentral enables staff to foster their team culture and design new methods that work for them and keep the students at the centre of all processes. It's just changed the way we communicate… we don't have anyone slip through the gaps anymore."
Assistant Principal, Vermont Primary School, VIC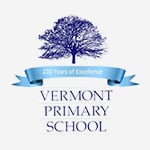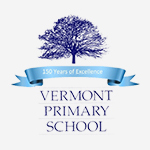 Parent portal features
Push Notification
Send instant push notifications to parents to notify them of a new message from school.
Payment Gateway
Receive payments and record them. Eliminate manual handling of payments and increase payment convenience for parents.
Instant Messaging
Communicate swiftly and easily. All communication with parents is recorded for monitoring.
Homework Management
Let parents know what needs to be done, when.
Secure private data
Privacy & security come as standard with Sentral. With sensitive, school, student and parent data being held in our system, you can be confident that all compliance standards are met.
The Sentral cloud-based platform is powered by the globally-trusted expertise of Microsoft Azure

Sentral is ISO 27001 certified - meeting the highest international standard of information security management systems

Our payment solution is financially-compliant and PCI DSS Level 1 certified

Audited and compliant with government security requirements
Secure payments
Being powered by Ezidebit means all financial transactions are secure and compliant to the highest standards
100% digital, instant transactions

Our automated facility means making multiple and recurring payments easy

Your data is saved avoiding the need to re-enter your information.

All your fee payments and billing are in one place, meaning visibility across your transactions is easy