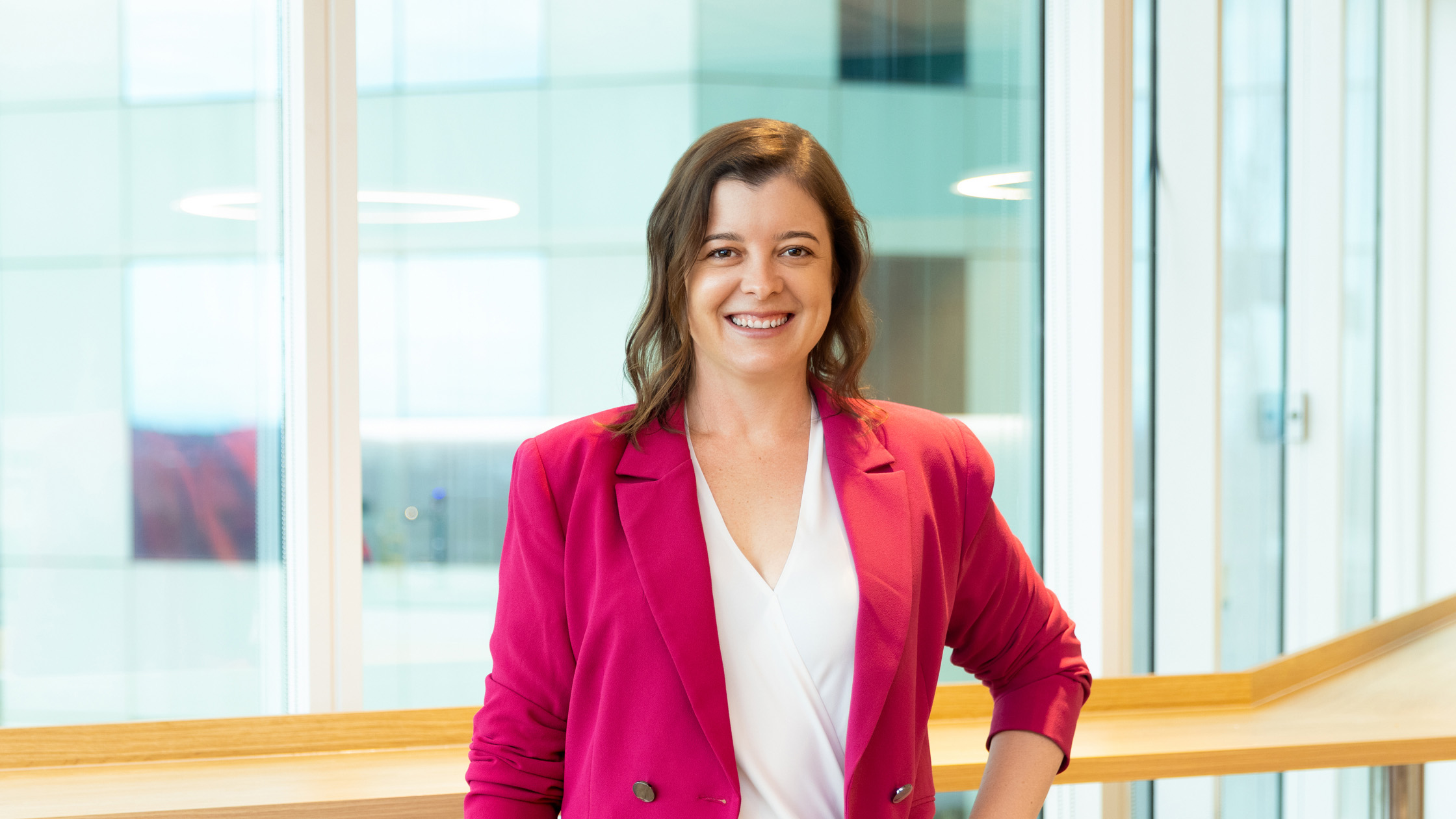 Schools play a vital role in shaping the future of our society, and their success relies on effective management systems that cater to their unique needs. Whether you're a government school, Catholic school, independent school, large or small, have multiple locations, or legal requirements, finding a comprehensive solution that fits your needs can be a daunting task.
Covering key topics from Wellbeing, data management and parent communication and engagement, we sat down with Cassie Martin, head of sales at Sentral to discuss how the Sentral platform has navigated the intricacies of the education landscape with its flexible and configurable solution to meet the diverse needs of individual schools.
Cassie, a former secondary science teacher of 10 years and with five years at Sentral, discusses how Sentral's innovative approach works to simplify school workflows, allowing staff to focus on their core responsibilities rather than navigating complex or even multiple school management applications. "One of our key strengths lies in the flexibility of our product," says Cassie. "No matter the school type, size, location, or number of campuses, Sentral has been refined to offer a flexible experience for each individual school. We understand that every school is unique, and we provide a solution that caters to their specific requirements."
Configurable Wellbeing solution to help schools focus on what's important to them
A great example where this approach comes into play is Sentral's Wellbeing module. Cassie explains that schools can configure the module to collect data on specific issues such as cyberbullying or truancy, empowering the leadership team to make proactive decisions based on meaningful insights. By identifying problematic trends, schools can adjust staffing or timetables accordingly, fostering a safer and more conducive learning environment, "the Wellbeing module within Sentral allows schools to collect data that are relevant to them. If there is a particular focus at the school, policy or issue such as cyberbullying or truancy, the school can configure the Wellbeing module to collect the relevant information and allow the leadership team to analyse this data to make meaningful and proactive decisions to counteract the issue. This can be as simple as identifying a problematic time of day and adjusting staffing or timetables accordingly." 
Collecting and surfacing data to help schools make informed decisions
Data collection, assessment, and reporting are essential components of school management. As a former teacher, Cassie acknowledges that the task of collating and accessing this information efficiently often poses a challenge for schools. Sentral simplifies the process by offering a student-centric format that presents a holistic view of each student "…we make it easy for teachers to input data - there is so much data available within Sentral, and because executive teams can customise their reporting, the data can be analysed in a more meaningful and insightful way – resulting in more efficient decision-making."
According to Cassie, Sentral automates the sharing of information across teaching staff, students, and parents, reducing the need for multiple entries and improving overall communication. For instance, assessment results from integrated Learning Management Systems (LMS) can be instantly shared with students and parents, ensuring seamless synchronization with formal school reports. The system also provides comprehensive visibility of student results across single or multiple campuses, allowing schools to identify individuals who require additional support in a timely manner.
Streamlining communications between schools, parents, and students
Sentral recognises that the school/parent relationship is important offering a solution that allows schools to manage communications between the school, parents, and students. The Sentral for Parents Portal and App streamlines the sharing of pastoral, academic, and extracurricular data, keeping parents informed about their child's development and engagement at school.
"As a parent," Cassie adds, " I want to be able to easily find the dates for out-of-uniform day, give permission for an excursion, and be notified if my child is not at school. It's also important to me that my child's data is safe and secure and only the correct people can see this information. With Sentral, schools can choose which information is shared and whom it is shared with on the Parent App and Portal... I'm also really happy I no longer have to go searching for notes in the bottom of a school bag!" The Sentral for Parents Portal and App, enables schools to work in partnership with parents, providing real-time updates on their child's performance, homework requirements, and school events.
By offering secure and efficient communication channels, simplifying workflows, providing comprehensive data collection and reporting, and enhancing communication, Sentral helps bridge the gap between home and school. Schools can navigate the complexities of a school management system with confidence, allowing educators to dedicate their time and expertise to nurturing the next generation of learners.
Want to find out how Sentral can help your school, why not reach out for a chat or book a demo today?