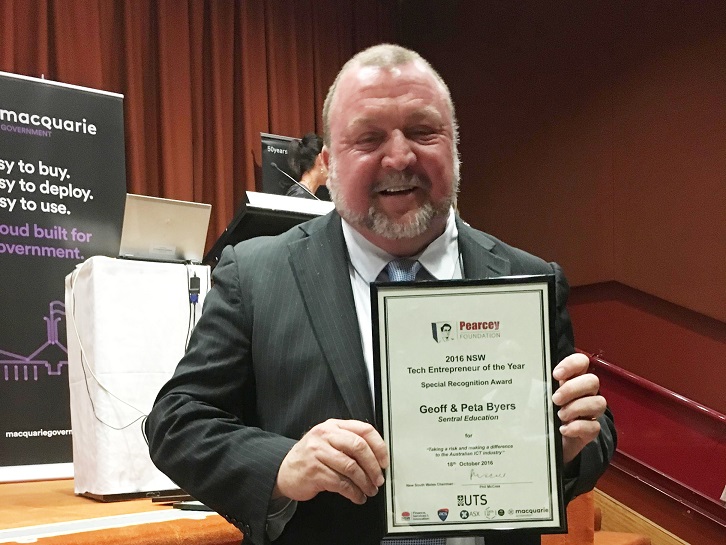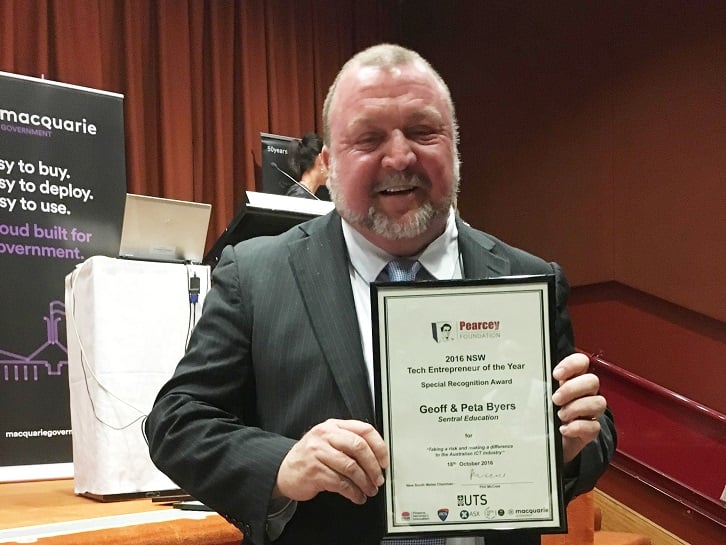 Sentral Education founders Geoff Byers and Peta Byers nominated as Technology Entreprenuers by The Pearcy Foundation.
The Pearcey Foundation is a non-profit organisation founded in 1998 in memory of a great Australian ICT pioneer Dr Trevor Pearcey who pioneered the first digital computer in Australia, believed to be the fourth operational stored program electronic computer ever constructed.
CSIRAC was built between 1947-1949 and is the oldest surviving computer of its type in the world and currently is on display in Melbourne Museum. The Foundation operates broadly across the Australian Information Communication Technologies (ICT) sector, celebrating achievements through national and state awards and being involved in debate and public policy on critical national issues.
Peta and Geoff Byers were nominated (as one of nine companies) as Technology Entrepreneurs recognising "taking a risk", "making a difference" and "being an inspiration".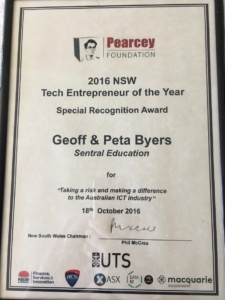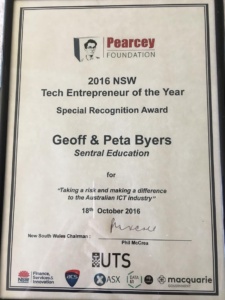 Special Recognition Award